Our last day of testing for the year will be 22 December. The lab will start up again on 2 January 2024.
You can still place new orders and send us samples while we are on break, ready for when we reopen.
Intestinal lipid malabsorption (ILM)
Summary
Intestinal lipid malabsorption (ILM) is a disorder sometimes found in Australian Kelpies (bench Kelpies). Affected puppies are usually called Kelpie mini pups. They are smaller than their unaffected litter mates, have dull and rough coats, big bellies, domed heads and round eyes.
Dogs with ILM cannot absorb long-chain fatty acids from their food like normal dogs.
ILM is an autosomal recessive disorder. Autosomal disorders can affect male or female dogs, while "recessive" means that a dog needs to inherit the ILM mutation from both parents to be affected. Carriers (dogs with an ILM n result) can safely be bred to clear dogs (those with an n n result) with no risk of producing affected pups. Carriers should not be bred to other carriers.
Gene or region and technical reference
Gene: ACSL5 (causative). Reference: O'Brien et al. (2020)

Reported alleles
n. Test developed using artificial DNA, animal cases.
ILM. Test developed using artificial DNA, animal carriers.
Panels: groups of tests that are often ordered together
This test is in the Australian Kelpie panel.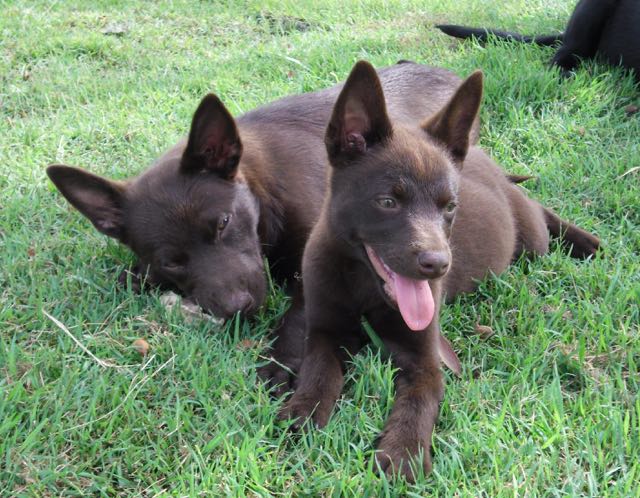 These two pups are litter mates. The pup on the right is affected by ILM.