Coat shedding
Why test for coat shedding?
Coat shedding is a major lifestyle factor for dog owners.
Our shedding panel includes the tests for coat thickness, furnishings (those charismatic moustaches and eyebrows), coat length and coat curl. These genes interact with one another to affect how much your dog sheds.
This shedding panel is ideal for cross-bred dogs and dogs with mystery parentage such as rescues. It provides an independent third-party assessment of what kind of coat your dog will have and how much they will shed.
Our panel reports include your dog's genotypes and a clearly written practical explanation interpreting the results. We address how much shedding to expect and what kind of coat maintenance will be required.
Tests are based on the following scientific research: Hayward et al. (2016), Cadieu et al. (2009) and Dierks et al. (2013).
Yikes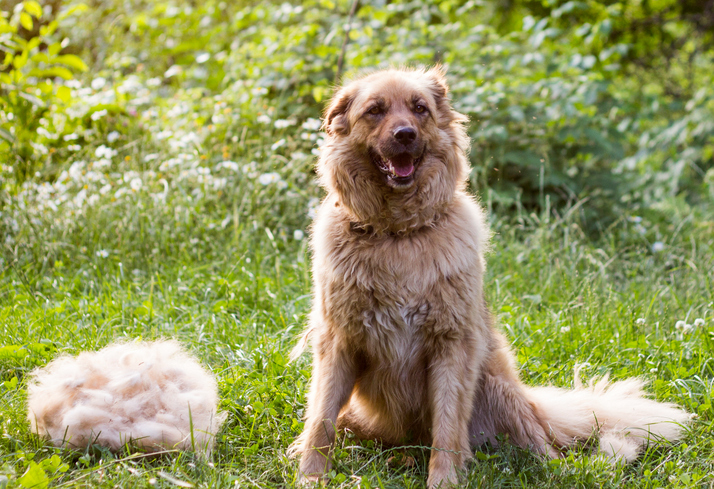 Shedding is not just a question of yes or no, it occurs on a spectrum
Puppies from the same litter can have very different coats