Red/black/mask
Why test for red, black and mask?
Testing for red, black and mask tells you part of the story about your dog's coat colour. It can help you predict what colour puppies your dog will produce, and in some cases what colour their parents were.
Dogs with two copies of the red gene have coat colours that range from red to pale gold. Dogs with the mask gene have dark faces where there are no white markings. Dogs with one or more copies of the black gene can be black, tan or brown.
Our tests for red/black and mask are based on the sequences described in Newton et al. (2000), Everts et al. (2000) and Schmutz et al. (2003).
Jayne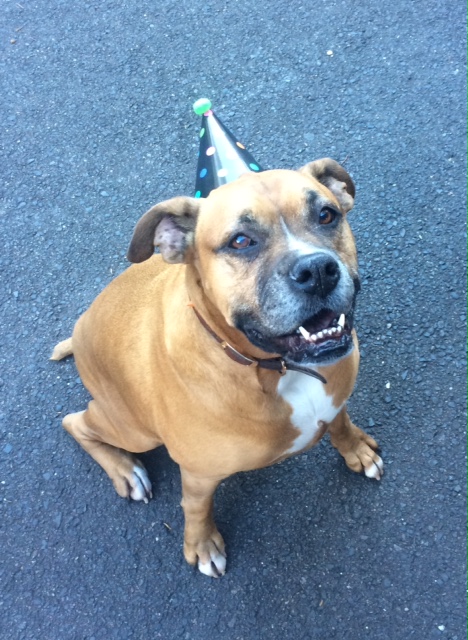 Jayne the laboratory doggo has a black/mask (aka E Em) genotype. She's going a little grey but you can still see her black face.